Akutan
Cold Bay
Nelson Lagoon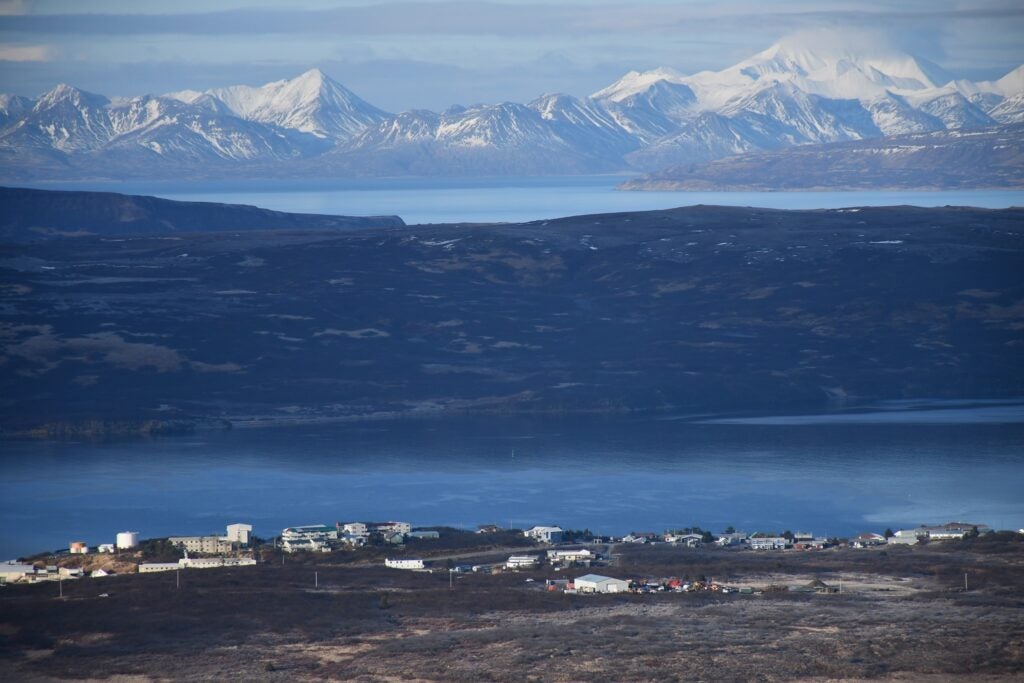 Our Borough
The Aleutians East Borough is renowned for its breathtaking beauty and rich diversity of seafood found in the waters around it. It includes the westernmost portion of the Alaska Peninsula and a number of Aleutian Islands. The Borough boundaries begin near Nelson Lagoon and proceed southwest to Akutan Island, containing 2,547 miles of wild and scenic coastline.
The area has been inhabited by the Unangax̂ (Aleut Native Alaskans) since the last ice age. The Native people had early contact with Russian fur traders.
During the early 1900s, whaling, fishing and cannery operations drew an influx of Scandinavian and European fishermen to the area. Today, commercial fishing and fish processing dominate the Borough's economy.
Our Communities
There are five incorporated cities and one village administered by the tribal council. There are no roads between the remote Borough communities, and distances are vast. Anchorage is approximately 700 miles away from the Borough communities. Travel to the communities is by small plane and by the Alaska State Ferry during the summer. The Borough's population is 3,420* (*based on the 2020 population).