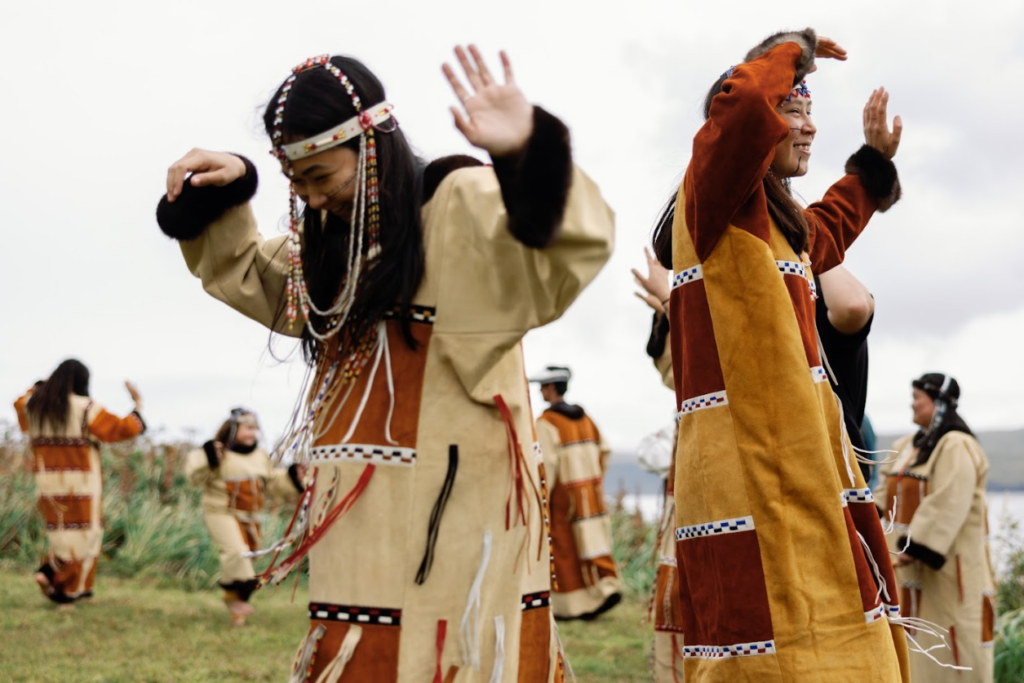 Akutan
Although Akutan is one of the busiest fishing ports in the country, it is one of the most traditional Aleut communities in the Borough as well. The village proper is small, there are no roads, just boardwalks, and an easy walk gets you anywhere in town. The population is mostly Unangax̂ (Native Alaskans), and many traditions are still carried forward from earlier days. Akutan is located on volcanic Akutan Island in the eastern Aleutians and is 35 miles east of Unalaska and 766 air miles southwest of Anchorage.
Akutan is a wonderful destination for ecotourism. Hiking on the island is diverse. Wildflowers and berries abound on the hills and mountains. There is a thermal hot springs within hiking distance of the village. Hardy souls have climbed all the way to the crater of Akutan volcano, which is about seven miles west of the village. The volcano is active, with steady steam emissions and an occasional dusting of volcanic ash. There are no bears on the island, however, you can see an occasional fox. Akutan and the surrounding islands teem with birds and sea life.
A Bustling Port
Located on a deep, protected bay, Akutan is 40 miles closer to the fishing grounds than Dutch Harbor. Trident Seafoods, one of the largest fish processing plants in Alaska, is located about one-quarter of a mile down the beach from the village. The City has a public dock that can accommodate most freighters and fishing vessels, as well as the state ferry Tustumena. The City's new boat harbor, located at the head of the bay, provides moorage for 58 vessels ranging up to 165 feet in length.

Access to Akutan is provided by Grant Aviation from Dutch Harbor. Akutan's land-based airport, with its 4,500-foot long runway, is located on Akun Island. The marine link, a helicopter, transports passengers from Akun Island to Akutan, located about 7 miles away.
More About Akutan
Akutan City Site