GCI Aleutians Fiber Project Team Accelerates Work in Sand Point & King Cove
May 4, 2023
Crews are on the ground preparing for project buildout to bring affordable, super-fast fiber internet to consumer customers
Now that Unalaskans are enjoying affordable, unlimited, 2,000 Mbps internet service, GCI is continuing its march up the Aleutian Chain. Project crews have already hit the ground running in King Cove where work began on April 3rd. They're currently working in Sand Point.
"Our teams will be in King Cove and Sand Point for the next few months digging trenches, deploying tens of thousands of feet of conduit that will house and protect the local fiber network, and connecting local homes and businesses to the new infrastructure," said GCI Project Manager Mike Bertsch. "Once complete, residents of both communities, each with a population of approximately 900 year-round residents, will have access to 2,000 Mbps internet speeds, some of the fastest in the nation."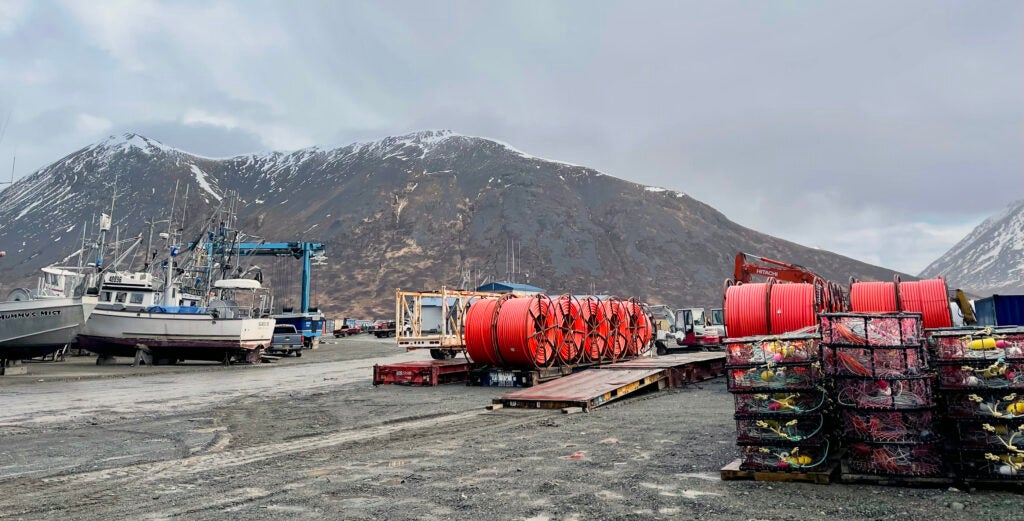 To ensure access to lightning-fast 2,000 Mbps home internet speeds this year, residents of King Cove and Sand Point must fill out this installation permission form.

For more information, visit this link.